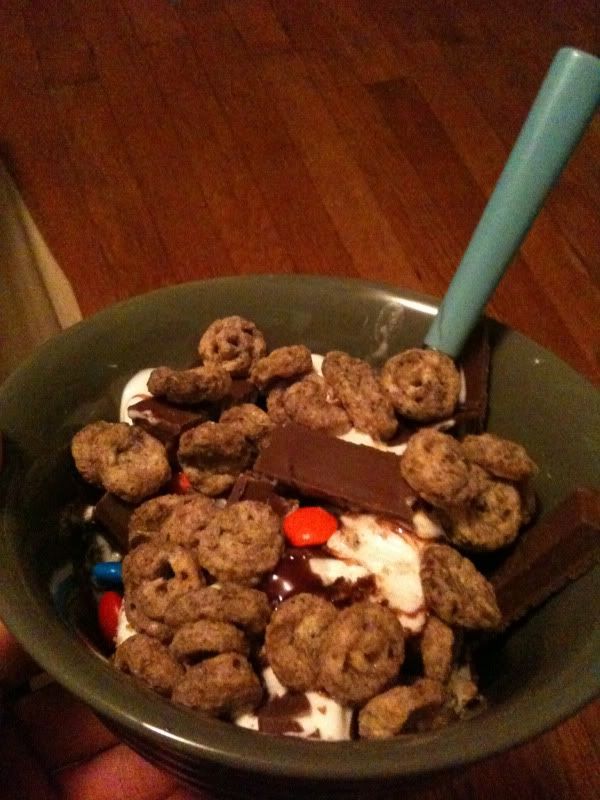 2 Klondike bars, syrup, and an assortment of chocolate bars, cookies, and cereal pieces.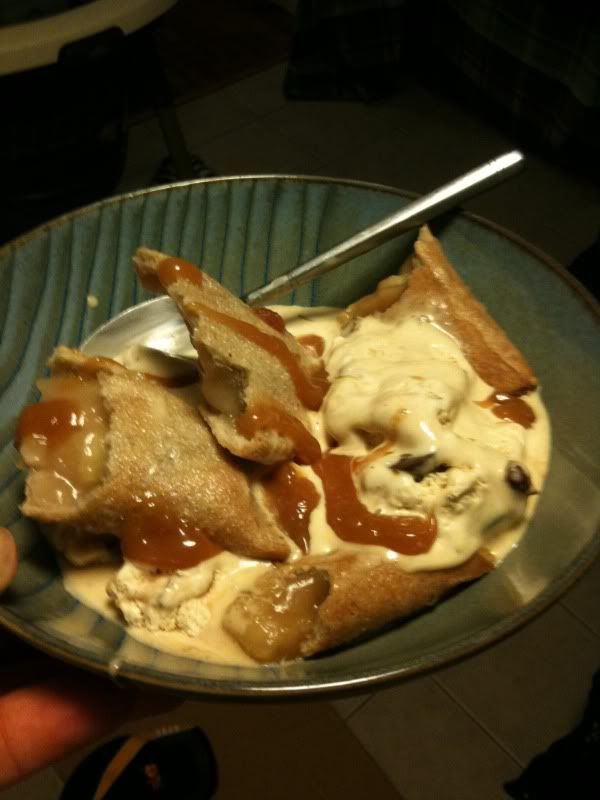 2 Carmel Apple Empinadas from Taco Bell
4 scoops of Friendly's Nuts Over Caramel ice cream
2 packets of Caramel dipping sauce from Burger King.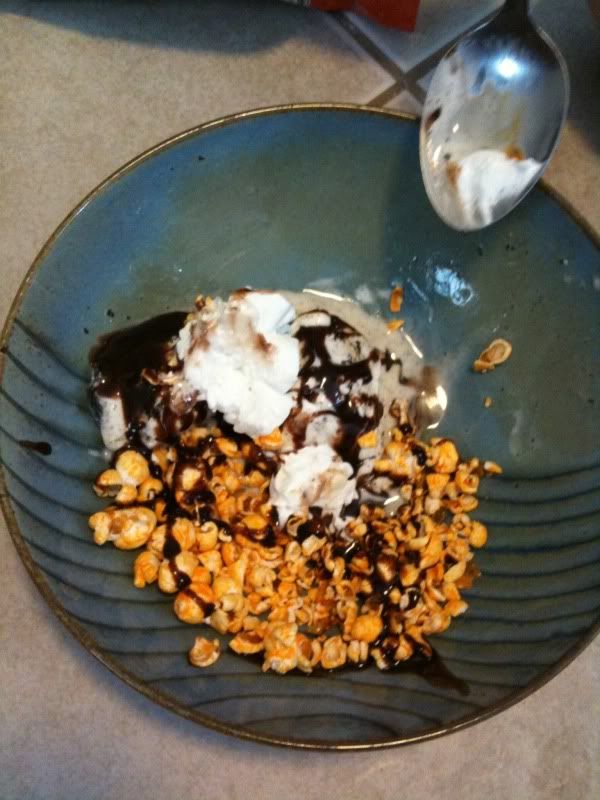 Cookies and Cream ice cream, chocolate syrup, whipped cream, and a bag of cheddar cheese popcorn. Courtesy of Rae.